Red River Theatres Announces New Executive Director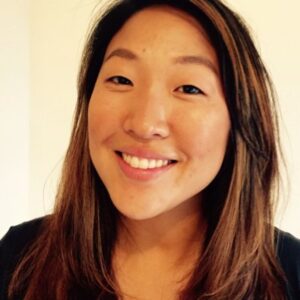 Angie Lane – Vice Chair, Board of Directors at GoodLife Programs & Activities
From the Board of Trustees at Red River Theatres:
CONCORD, NH – The Board of Trustees of Red River Theatres announced today that Angie Lane of Concord has accepted the position of Executive Director, effective January 3, 2017.
Ms. Lane's selection followed a 4-month search process conducted by a Selection Committee composed of Board members, community members and staff representatives.  She was the Events and Marketing Manager at Red River for three years prior to her current position in the development department at New Hampshire Public Radio. Ms. Lane has been an active Concord community leader over the past 10 years, including being named "Young Professional of the Year" in 2016 by the Greater Concord Chamber of Commerce.  Her other activities include memberships on various boards, such as GoodLife Programs & Activities, Intown Concord, and Concord Young Professionals Network.
The chair of the non-profit's Board, Connie Boyles-Lane, said, "We are delighted that Angie has agreed to lead Red River into our next decade as Concord's only independent film theater.  Angie has the energy and vision to continue the Theatres' role in the revitalization of downtown Concord, including our renovation of the Simchik Theater."  Byron Champlin, a City Councilor, founding capital campaign donor, and Selection Committee member, said, "We were lucky to have some excellent candidates, but it came down to choosing someone with the best combination of management and fundraising skills, passion for cinema, and love for Red River. Angie is the whole package."
Over the next few months, the Board will be hosting several events to re-introduce Ms. Lane to its supporters, members and moviegoers.
About Red River Theatres
New Hampshire's only non-profit, independent art house cinema since 2007, Red River Theatres has become an anchor in the dynamic South Main Street corridor in Concord NH. Red River's mission is "to present film and the discussion of film as a way to entertain, broaden horizons and deepen appreciation of life for audiences of all ages." To that end, Red River offers a diverse program of first-run independent films, cult favorites, classics, local and regional film projects, foreign films and lots of discussion. Conversation and civic engagement are at the heart of what makes Red River so popular in the community and so important to the New Hampshire cultural scene.